KOA Courses & Affiliate Partners
CRG LEADER: Assessments and Learning Solutions
Values Preference Indicator (core values assessment):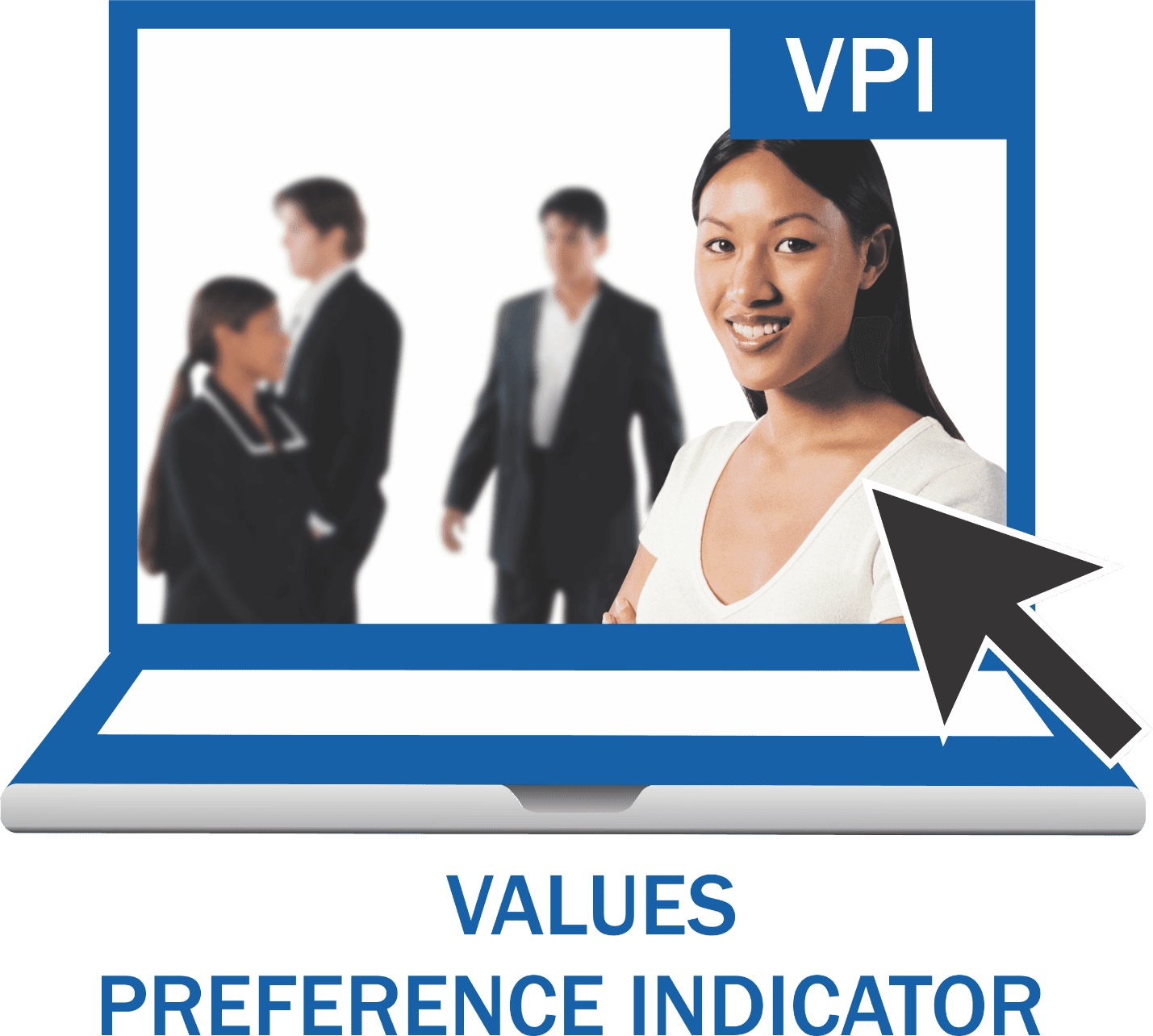 ___________
The VPI is one way of looking at your values and only part of a holistic personal or professional development plan. We acknowledge that the VPI values list is a good place to start and that other values not represented in this instrument can and will be important to you.
Note: There is a full VPI eCourse (which includes the VPI assessment) available to take you on a full development journey and deep understanding of yourself and others.
The VPI can assist you to do the following:
Determine your personal and professional values preferences
Provide a process to help you prioritize your values
Confirm that what you THINK are your most important values really reflect what you actually value
Understand how all your interpersonal relationships are affected by your top values
Design a work/career life that best reflects your values and needs
Outline a development plan to better align your life with the needs of your values
Create a roadmap to help you make values-based decisions
Make more intentional life choices
Establish where you can increase your fulfillment and purpose in life
Reduce conflict and increase harmony as others become aware of the needs and wants of your top values
Accept others more easily as you recognize the different needs of others' values
Increase your overall confidence and clarity in all areas of your life
Use the VPI to:
Prioritize Your Values
Intentionally Design a Positive Work/Career Life
Build a Life That is Congruent With Your Values
Increase Individual and Team Performance
Reduce Stress
Improve Decision Making
Make The Right Decision Every-Time!
Who can benefit:
______________________________
BE GOLDEN 2022:
___________
Podcast: Turmeric & Tequila
Lacrosse: Colorado Rising Stars Lacrosse
Events:
Influencer and Brand Ambassador Resources:
Podfest Origins Case Study Speaker: Kristen Olson on Building Brand Ambassador Teams
Build Your Influencer/Brand Ambassador Team Now!
Check out our full, in detail how-to build a custom influencer/brand ambassador team digital online course now. This will give you all the tools and a step by step, play by play process to create, establish, or formalize an influencer/brand ambassador team now.
CLICK HERE
Sample Forms Below (for your ambassadors):
Social Media Guidelines:
Send this to each ambassador so they know how to correctly use their social media for your brand.
Photoshoot Agenda and Details Sample Form:
Use this when booking a photo shoot for your ambassador. Add all necessary details and submit this to each ambassador, the photographer, the venue, and anyone else that will be involved in the shoot.
Initial Brand Ambassador Invitation Letter Sample:
This is to inform them that they are a fit for your team, some info about your company and an opportunity to get their address/contact info to seed them with product to try and ensure they are authentic endorsers.